About Us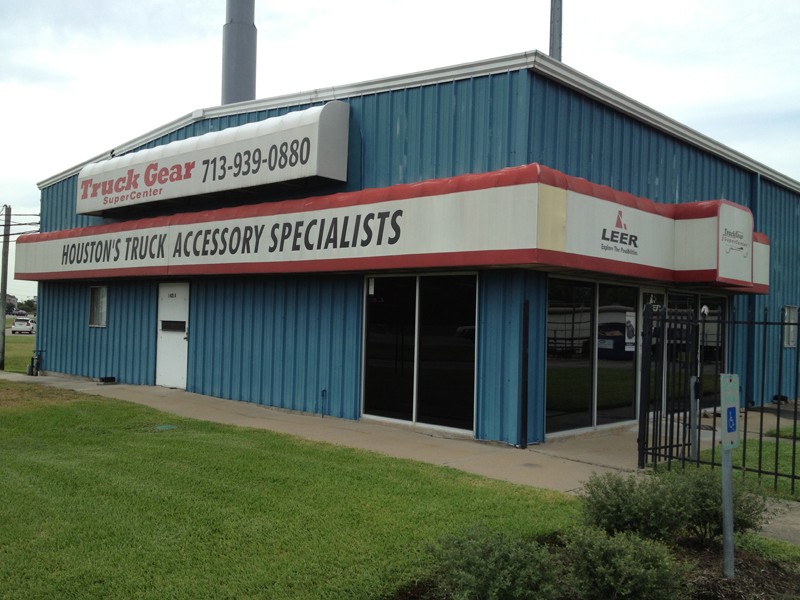 It wasn't long after the first pickup trucks hit the road that someone, somewhere wanted a cap to cover the cargo box. While the pickup truck bed was the ideal cargo-hauling vehicle, it left its contents unsecured and exposed to all the elements of weather. Truck owners who wanted to protect their cargo (and their trucks) began creating makeshift bed covers, often using wood and aluminum to provide a measure of shelter and security. Soon, hundreds of small shops all over the country were providing local customers with simple basic truck caps.
Leer, and other forward-thinking truck cap manufacturers, realized that a large national market for truck caps was available to anyone who could bring a higher level of quality, consistency and functionality to the product. Through hard work, aggressive promotion, and high-quality products, LEER soon became an industry leader, and trucks by the tens of thousands carried the slogan "LEER - The King of Caps" across countless roads, highways and streets throughout the U.S. and Canada.
Today, one out of every five pickup trucks in the U.S. and Canada will wear some kind of truck cap or tonneau. Today's market offers caps in all styles and prices, in high-tech, high-style fiberglass, or durable aluminum. Manufactured in Woodland, California, Elkhart, Indiana, and Milford, Pennsylvania, LEER is still the name that dominates the industry. By delivering quality products that enhance the trucks they fit, through the industry's largest Distributor network, LEER stands head and shoulders above its competitors.
Truck Gear SuperCenter started as a Leer Factory Outlet in September 1995 and was subsequently purchased by Ronald Towry in September 2001. Ron had worked as President of Leer West and Gemtop and CEO of TAG as well as Owner of the Stockland company. He was very familiar with the company and the industry and has served on the Leer Dealer Advisory Board as well as on the executive commitee and the board of directors of the Truck Cap and accessory association. Truck Gear SuperCenter has proven to be a very successful enterprise by following a well honed business philosophy. A large portion of our business is repeat customers or referrals because we treat our customers like our friends and offer the best pricing, products, installation and service in the industry.
The industry has continued to change as more and more trucks hit the road and pickup truck customers want to personalize their truck. Truck Gear SuperCenter has responded to the market by vastly increasing it's offerings of additional truck accessories. Our focus has been to bring in quality products, price them competitively and to train our employees on quality installation procedures. TRUCK GEAR SUPERCENTER IS HOUSTON'S TRUCK ACCESSORY SPECIALISTS and you can be assured the best product and installation of your Camper Shell, Tonneau Cover or other accessory in Houston.
We feature an enormous assortment of products to satisfy any truck accessory requirement. We carry extensive inventories of top quality truck accessories including brands like Leer, Pace Edwards, Roll & Lock, Undercover,LoRider, BedRug, Lund, AutoVentShade, Weatherguard, Westin and Manik, you can rest assured that your pickup or SUV is being accessorized with the best product available. Experienced professionals with extensive training in their fields, ensure that our finished jobs will exceed your expectations. Step into our stores with your imagination, and leave with a solution that is guaranteed to enhance your vehicle in the way you've envisioned.